Office Director (John Murphy), Overall responsibilities for science and technology plans, programs, and development activities. (click image for John's Biography )
National Mesoscale Probabilistic Prediction: Status and the Way Forward
Programs and Plans Division: Manages execution of program management and development programs. Access science and technology options, prepares solutions and develops plans to meet service requirements. Plans, coordinates, and manages technical infusion and Technology Infusion program. Identifies and monitors objective measures of program progress. Program include the National Air Quality Forecast Capability.
Meteorological Development Laboratory: Conducts and sponsors applied research and development. Adapts and implements state-of-the-art techniques into operations. Develops and implements integrated suites of forecast guidance and products.
Systems Engineering Center: Leads systems engineering, development, integration, and testing of observing, information processing, display, and communications systems. Approves all systems engineering changes; reviews system performance; identifies needs for system changes. Manages risk reduction activities.
NOAA Tech Day Archives This is a link to NOAA Tech Day workshops whose purpose was to share technologies/capabilities that support NWS field operations and highlight applications that can support NWS' evolving vision of "Improving Decision Support during High Impact events for Community Leaders". It also connected field developers/innovators and NWSHQ managers to directly interact to improve NWS technology infusion.
NextGen This is a link to the Next Generation Air Transportation System (NextGen) Website.

26th Conference on Interactive Information and Processing Systems (IIPS) for Meteorology, Oceanography, and Hydrology January 19, 2010
National Weather Service Science and Technology Roadmap
Recorded presentation
Don Berchoff, NOAA/NWS, Silver Spring, MD; and P. Davidson and P. Roohr
2009 AMS Keynote Presentation - Links to slides and audio of the presentation
2009 AMS Keynote Presentation - Links to slides and audio of the presentation
Slides
Download the latest
version of Adobe Reader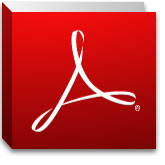 This text will be replaced

Listen to the Audio presentation
Transcript of speech